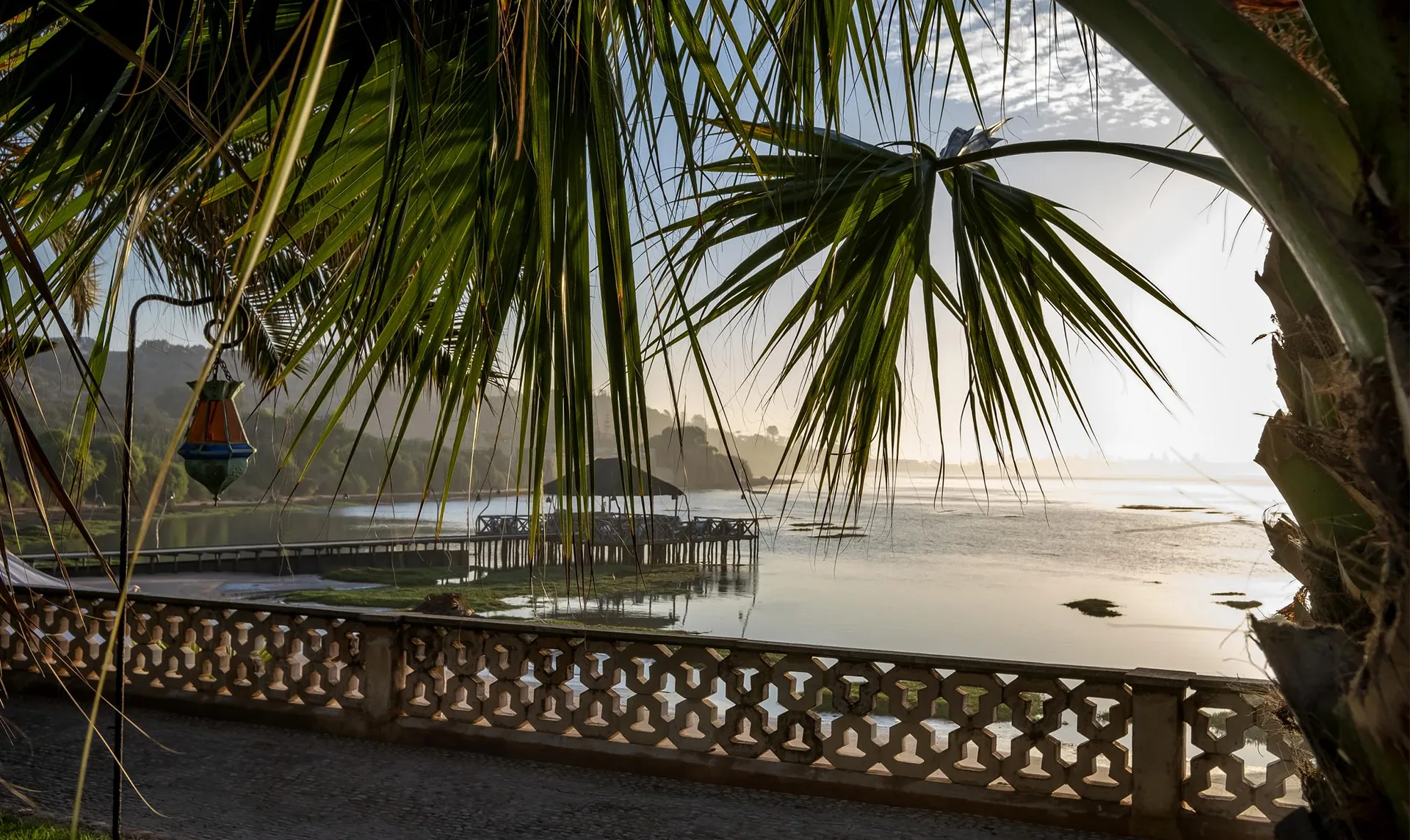 Spécialiste depuis 10 ans en équipements professionnels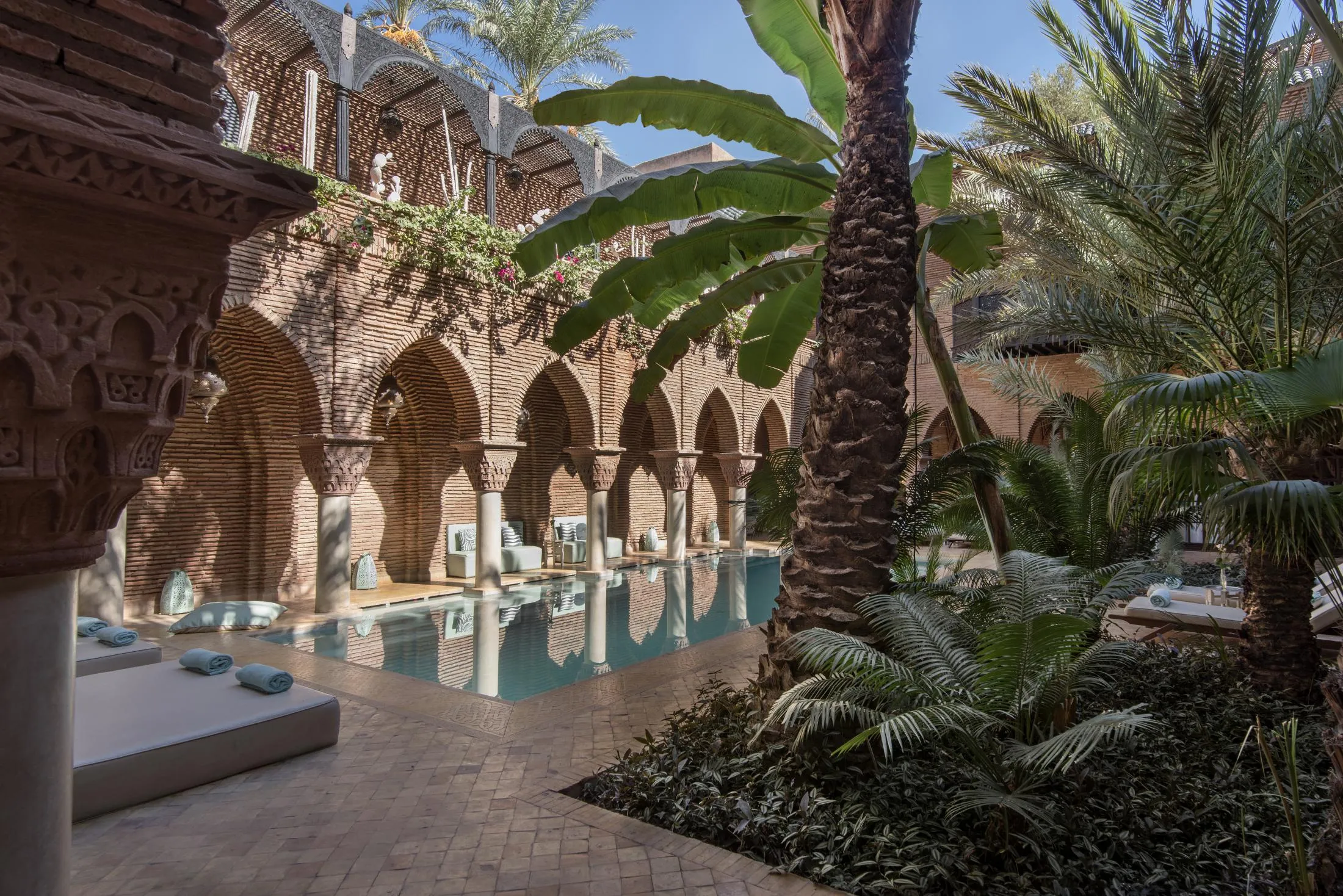 IN THE NAME OF BEAUTY
Opting for luxury in all simplicity
Creating a captivating, cosy, insider world inspired by a generous spirit of hospitality, the Sultana hotels give precedence to iconic places and extraordinary experiences. In exceptional listed sites at the heart of Marrakech and on the lagoon of Oualidia, they stylishly alternate plush settings with a philosophy of living in the great outdoors.
La Sultana Marrakech and La Sultana Oualidia perpetuate the legend of a Morocco open to beauty and culture. With an inborn sense of service, they maintain ties with a privileged world in which the concept of contemporary hotels is linked to expert craftsmanship, respect for traditions and the environment.
An invitation to enjoy intimate, richly coloured travel. In both Marrakech and Oualidia, each guest writes his or her own story, relishes dining at the Sultana restaurants, embraces the settings in sheer delight, as one would in a family home.
In an interpretation of taste that gives priority to enjoyment and excellence, we are La Sultana: creators of unique hotels inviting guests to appreciate an informal experience of luxury and instinctively cultivating the "tailormade". At La Sultana, loyal commitment and the art of hospitality have a soul. In a succession of details, attentiveness and delicacy, our guests are treated to the pleasure of bespoke service, rare and refined.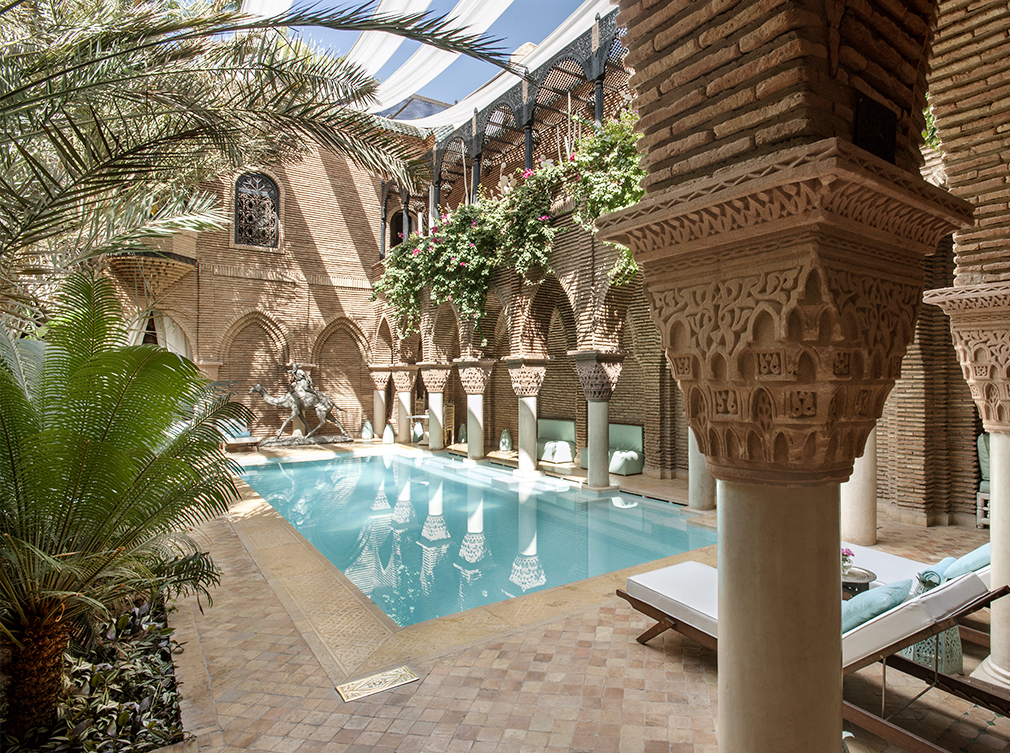 La Sultana Marrakech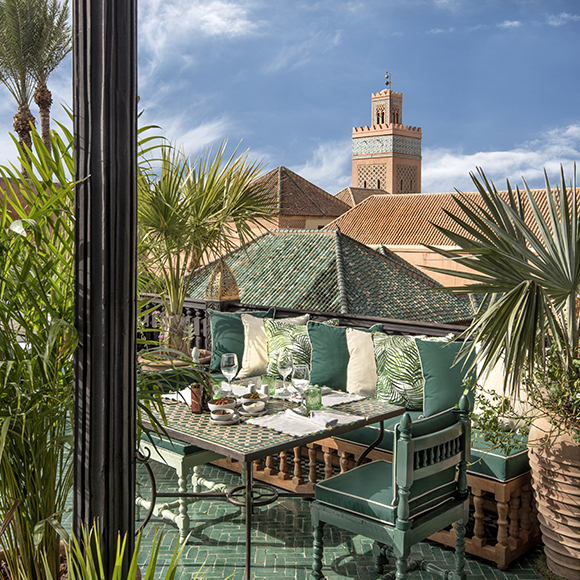 La Sultana Oualidia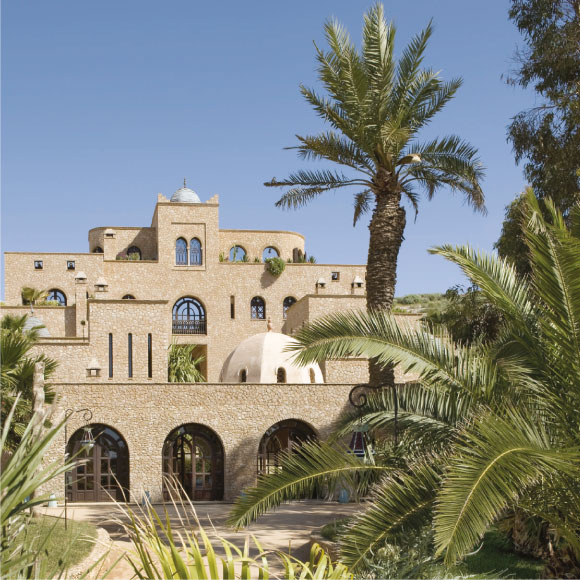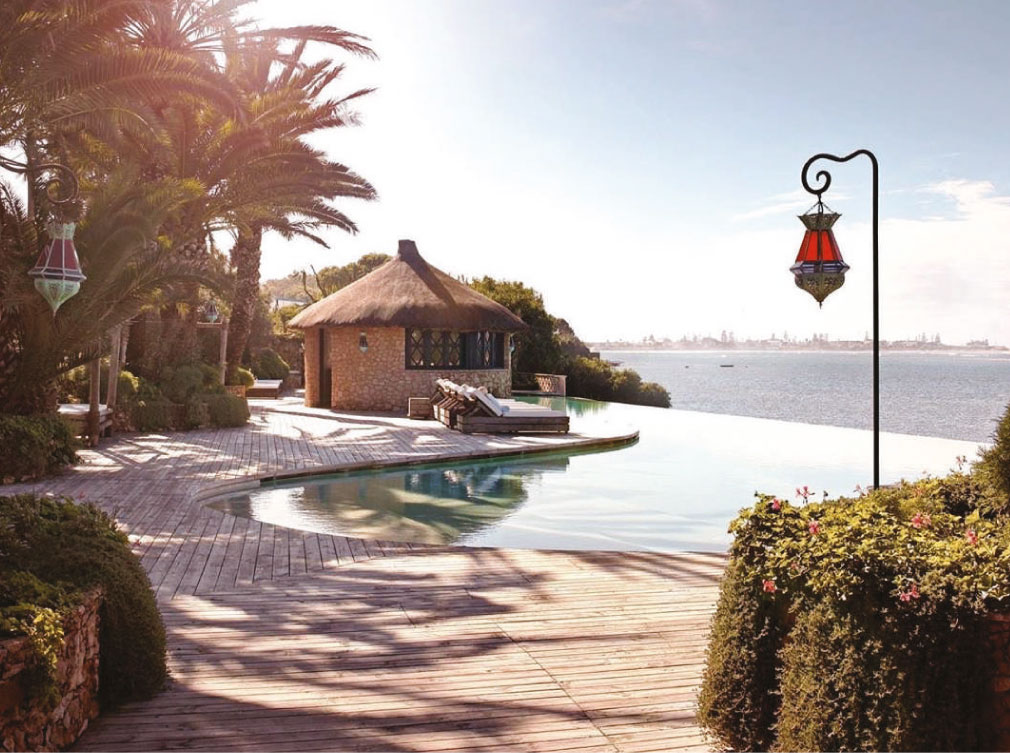 On the shores of the lagoon of Oualidia, the luxury of time regained goes hand-in-hand with relaxation and ecology.
Night from MAD 5000
Your Moroccan
Itinerary
La Sultana's 8-night Ultimate Moroccan Itinerary has been carefully curated to include one captivating experience each day in both Marrakech and Oualidia. Designed to inspire and reinvigorate the senses, guests are taken on a journey inspired by Arabian Nights to discover the local secrets of this Kingdom through a range of excursions that are cultural, adrenaline-pumping, epicurean and of course relaxing.
DISCOVER MORE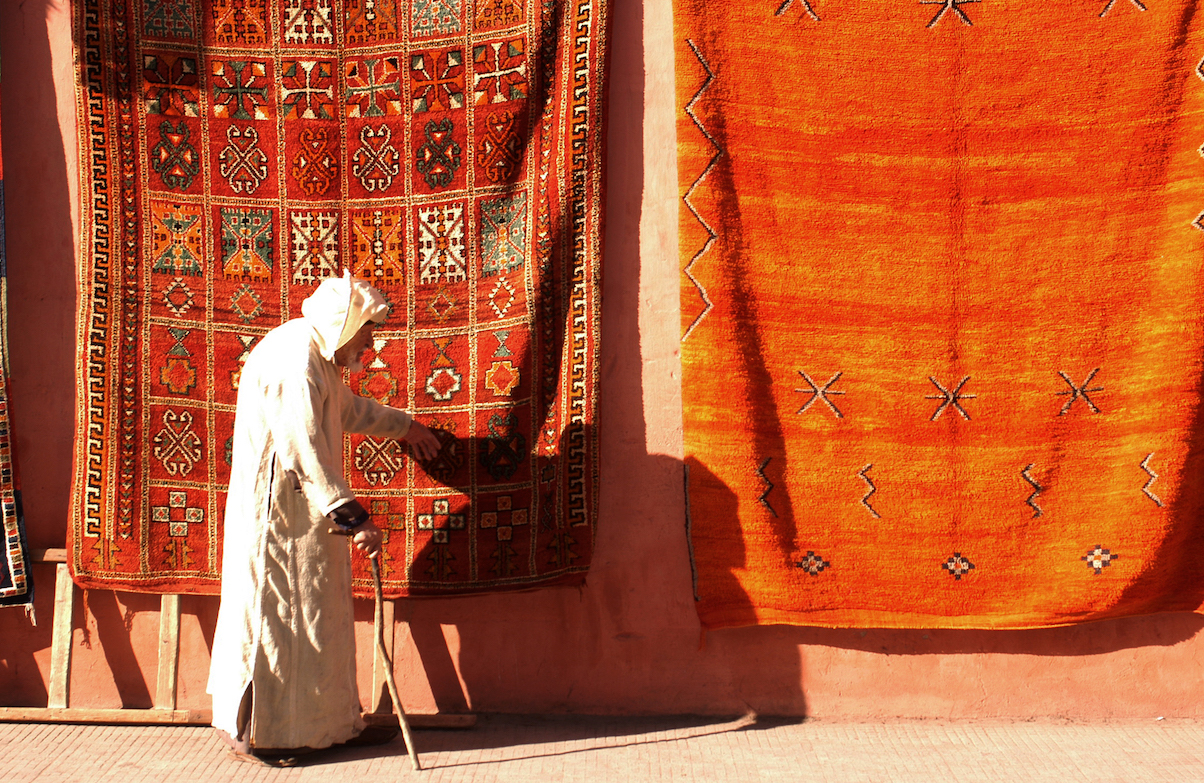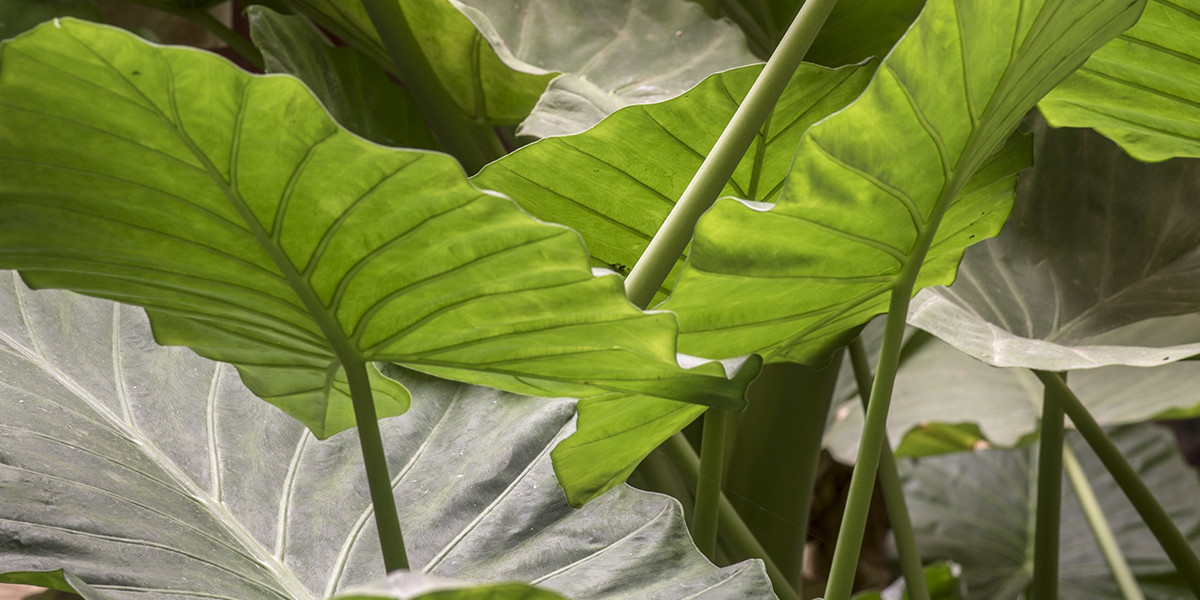 Sustainability
For future generations to come, our duty is to protect, conserve and restore our culture, our natural reserve in Oualidia, and be custodians of the areas where we are situated. With your help and our actions behind the scenes, each stay can help drive positive changes towards the conservation of Morocco's natural environment and cultural heritage.
DISCOVER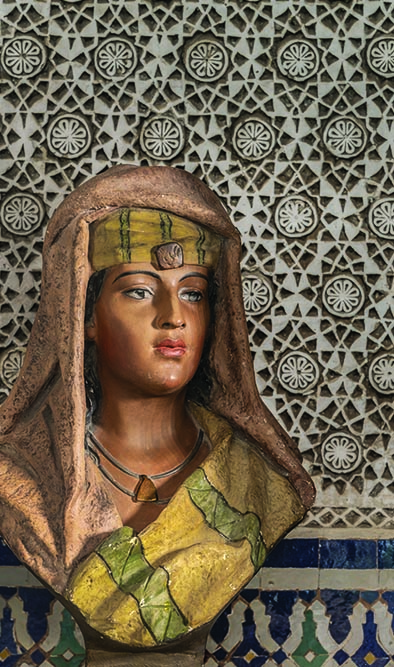 VOGUE
"After Marrakech
Go to Oualidia, the Montauk of Morocco"
SAFARI
Top 100 World Best Beach Resorts
(La Sultana Oualidia)
SUNDAY TIMES
"La Sultana offers quiet courtyards
an outdoor pool
stained glass and Berber antiques."
INSPIRING OFFERS
Discover a series of inspiring offers carefully constructed in the spirit of the times around fashion, food & lifestyle to make your journey unique & memorable every time.
DISCOVER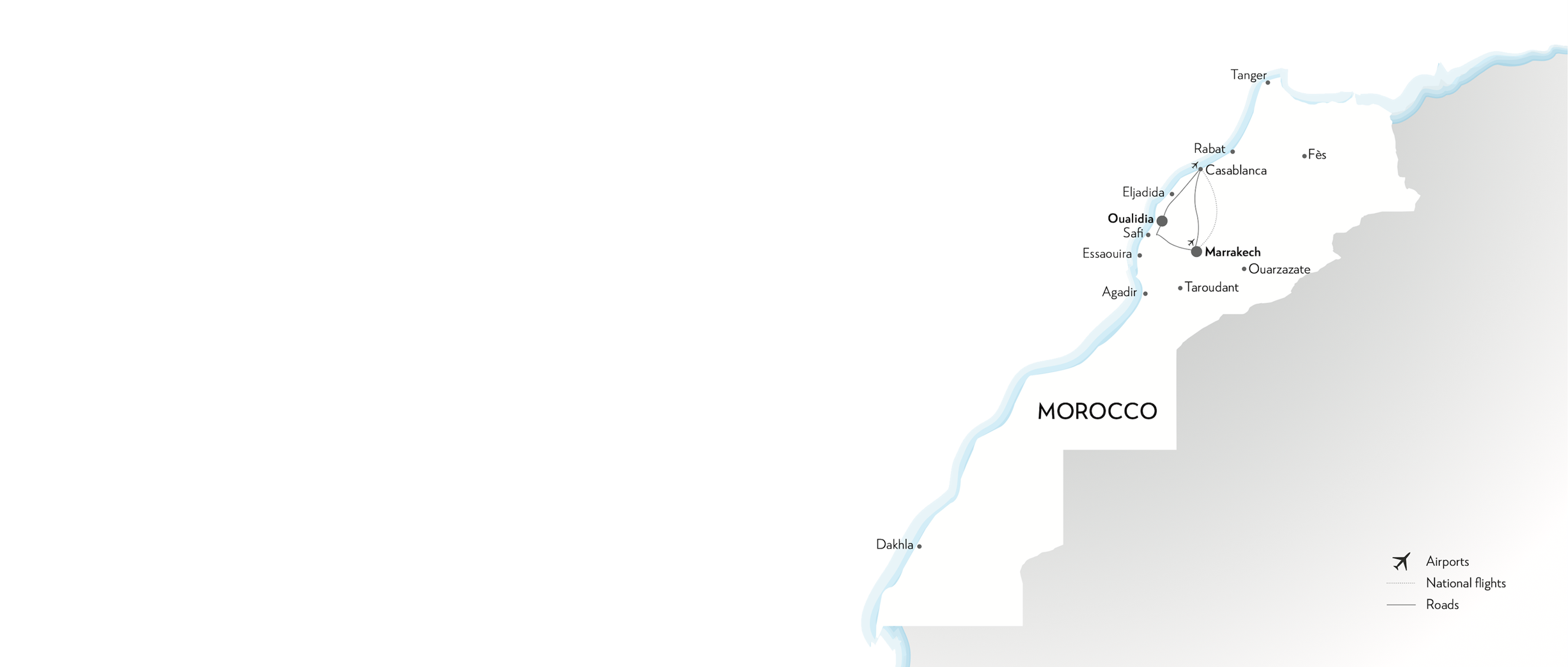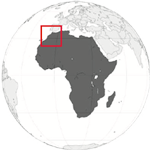 Once upon a time,
your journey can now begin...