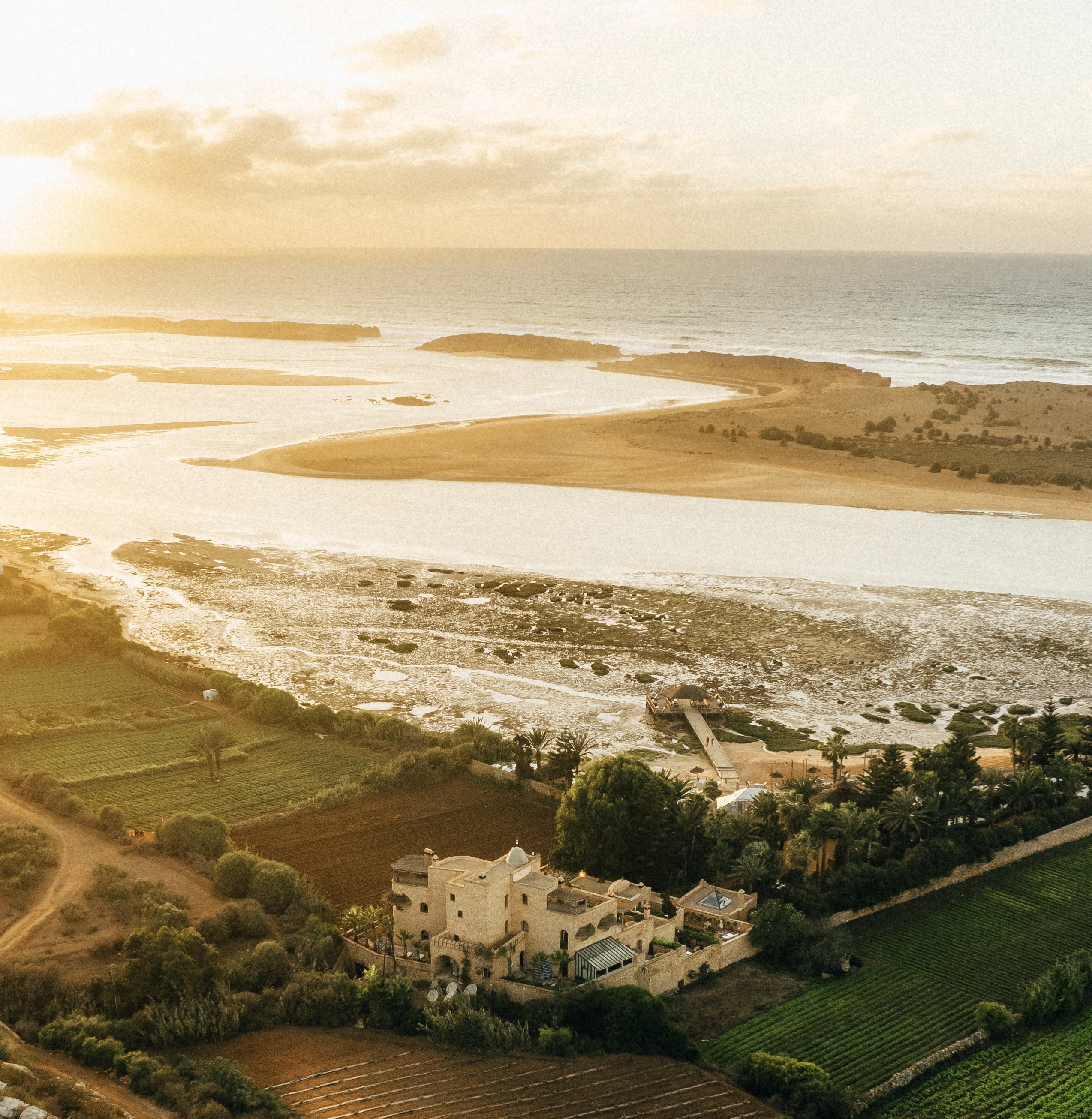 06-02-2023
WORLD WETLAND DAY 2023
Oualidia's lagoon is an exceptional site of ecological importance for bird conservation that extends over 12km. Protec
ted by the RAMSAR Convention on Wetlands of International Importance, the lagoon is a stopover haven for most
water bird species that migrate the east-Atlantic route between Spain and sub-Saharan Africa in Spring and Autumn.
Rare bird species including pink flamingos, grey herons, great cormorants, storks and spatulas visit the lagoon during
these times.

Overlooking the lagoon lies La Sultana Oualidia, a beguiling Moorish fortress surrounded by orange, olive and
jacaranda trees, a hidden gem with 12 individually designed rooms and suites. The team at La Sultana Oualidia feel
passionately about protecting the lagoon and in particular safeguarding the life of the birds by banishing plastic
pollution. This is why, on 8
th
February 2023, to honour World Wetland Day the entire team at La Sultana Oualidia will
spend a whole day cleaning up the lagoon.

Theme for 2023: Wetland Restoration
Our action is at the heart of this year's theme which highlights the urgent need to prioritize wetland restoration, and calls on an entire generation to take steps to revive and restore degraded wetlands.
Wetlands are disappearing three times faster than forests, and more than 35% of wetlands have been degraded or lost since 1970. Reversing this trend is critical.