A GEM IN THE CITY
Once upon a time a property made of patios, gardens and rooftop. True to its extraordinary city, La Sultana Marrakech is no ordinary hotel. Here, in the heart of the medina our hotel proudly offers guests the very best of Marrakech. It's a wonderful place to start your Moroccan adventure, before setting up to explore the mountains, the Atlantic coast or the desert.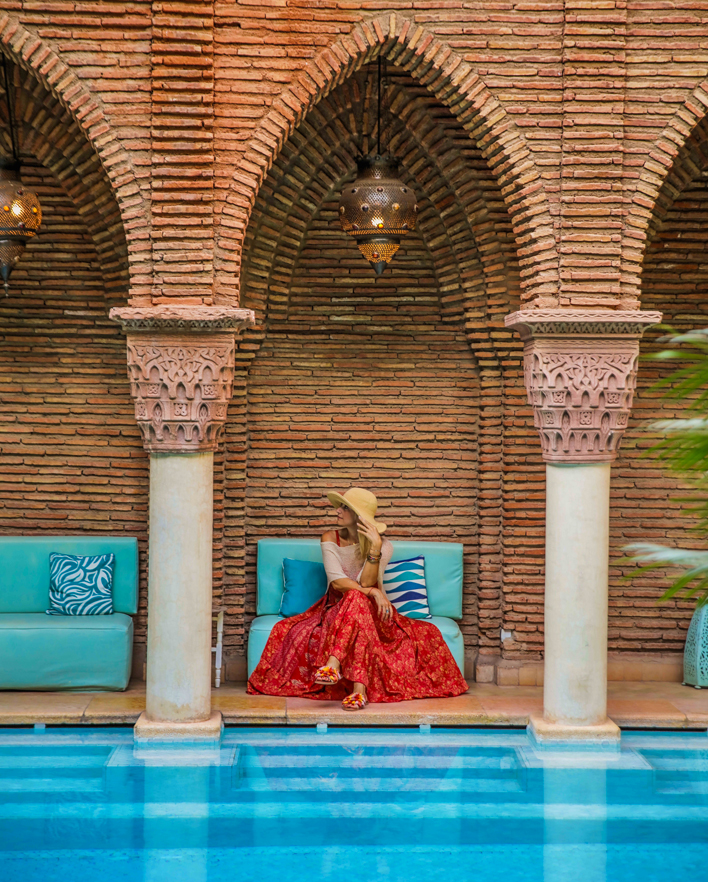 With 28 individually styled rooms and suites, a heated swimming pool, a splash pool on the terrace, a 2000 square foot rooftop terrace, a spa, a cocktail bar and cooking class La Sultana Marrakech is the hidden gem of quintessential Moroccan heritage.
The heart of the Médina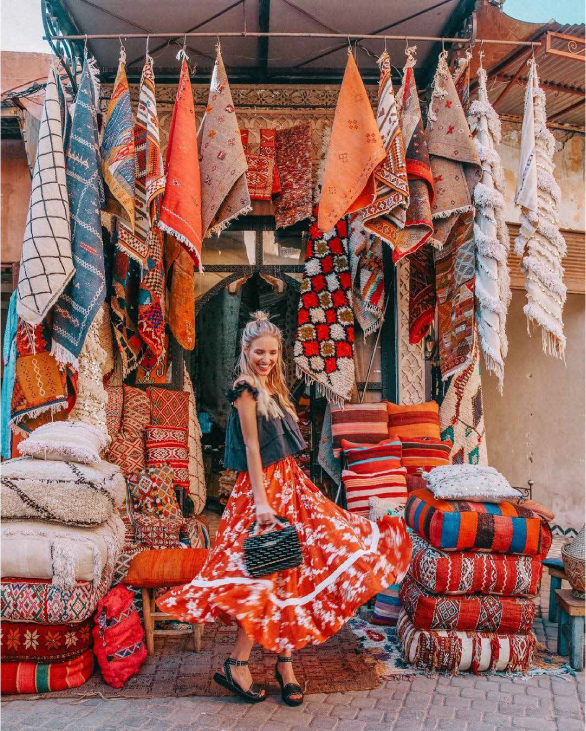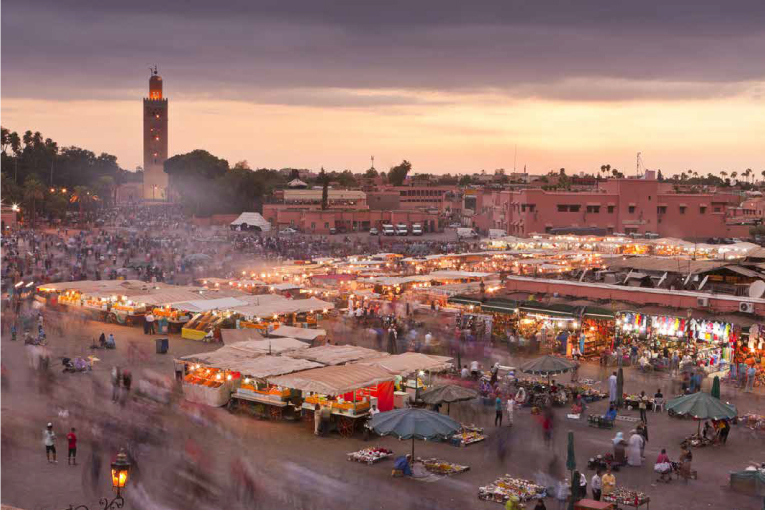 La Sultana Marrakech is located within the UNESCO protected Medina, a stone's throw from all the historical sites including the Saadian Tombs, Royal Palace, Bahia Palace and 10 minutes' walk to Djemma El Fna (the main square).
The Old City 'Medina' is really what makes the red city worth visiting for a few days to appreciate century-old ramparts, ancient houses and quirky small shops shaped by time.
Ask the Conciergerie about our Urban Safaris and Private Guided Experiences in Marrakech.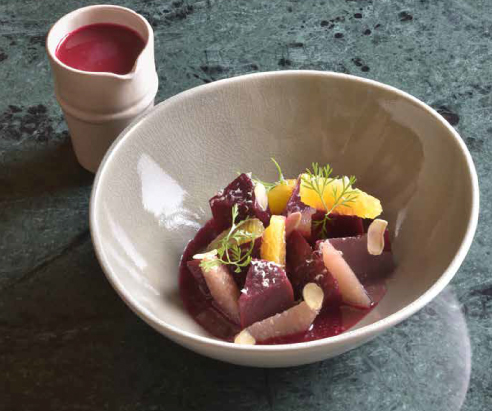 CUISINE
Casual & Fine Dining
The place to indulge in feasting on Moroccan culinary delights and best terroir produce of the season.
DISCOVER MORE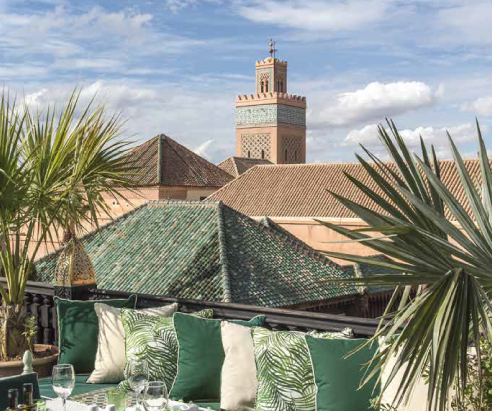 VIEW
Above the Souk
High above the Souks, from dawn to dusk, get carried away in the 1001 nights atmosphere of the Medina while enjoying a privilege access to some of the best iconic views of monuments of the old city and the Atlas Mountains.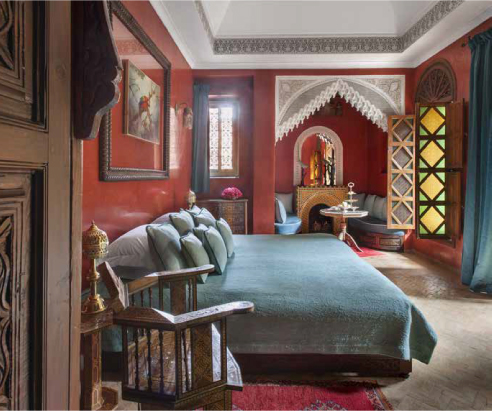 ROOMS & SUITES
Unique & Cosy
Each is unique with its own design, fabrics, antic pieces, and handmade decorative art design and arranged around Riad courtyards of different style.
DISCOVER MORE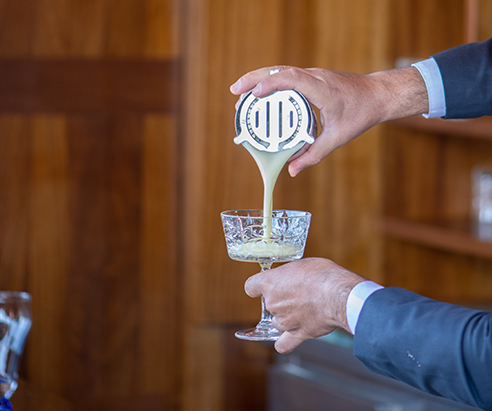 COCKTAILS
Starlight Marrakech
Enjoy a large choice of signature cocktails flavored with Moroccan spices and a dining experience made to be shared with friends.
DISCOVER MORE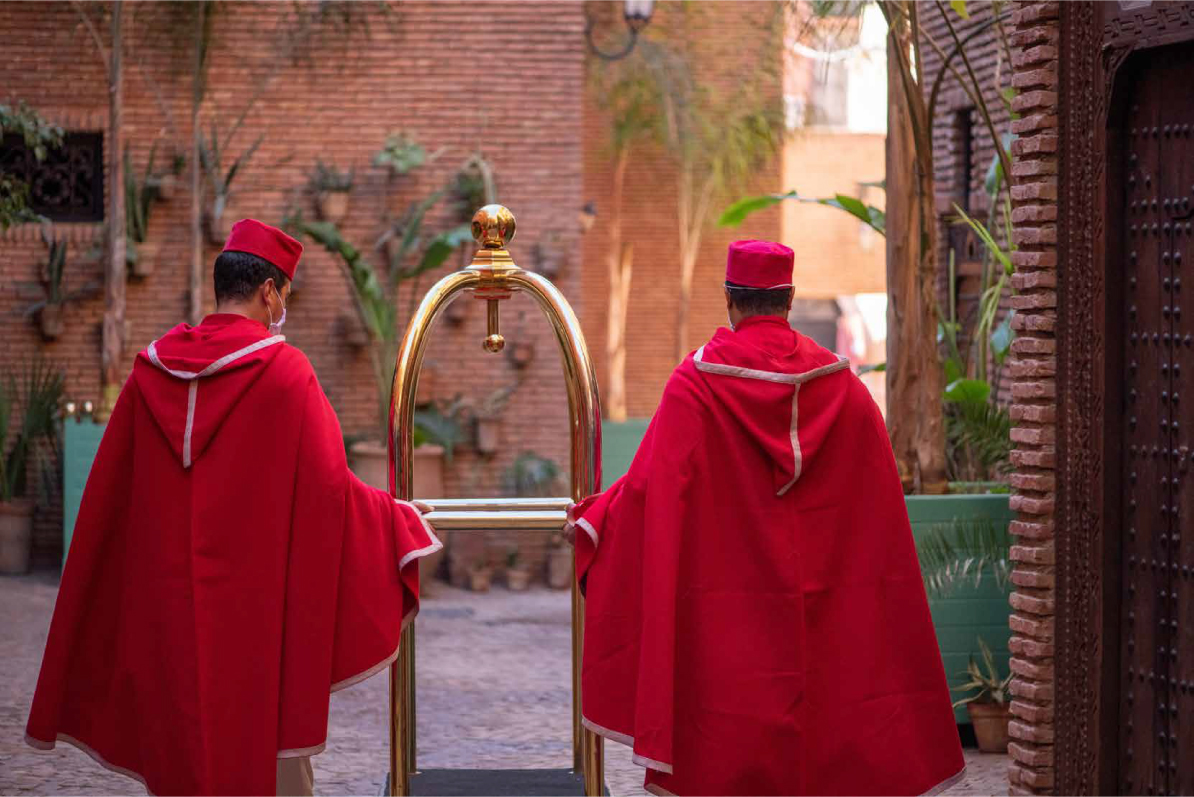 The renovation has been carried out in collaboration with the historic monuments in order to preserve with authenticity the past of this residence. The most respected master craftsmen in Morocco have restored the woodwork, the zellige tiles and the plasterwork in order to create a luxury hotel while honouring the building's traditional architecture.

History & Culture
We value our cultural heritage which inspire the architecture, cuisine and experiences to provide a strong sense of place. We believe this is through traditional architecture, restored antique pieces and handmade design that our property buildings can connect you to the very soul of Morocco's cultural heritage.
For future generations to come, our duty is to protect, conserve and restore our culture and be custodians of the areas where we are situated.
History of the hotel
The building was handed down to a former palace worker as a gift for his devotion and loyalty to the dynasty. During the French protectorate, his son lovingly restored many of its original features and the address became synonymous with glamorous society balls and parties. In 2001 in partnership with Historical Monuments Organisation it was revived once again.
DISCOVER MORE
I would recommend going to La Sultana at least one time of your life and definitely do the spa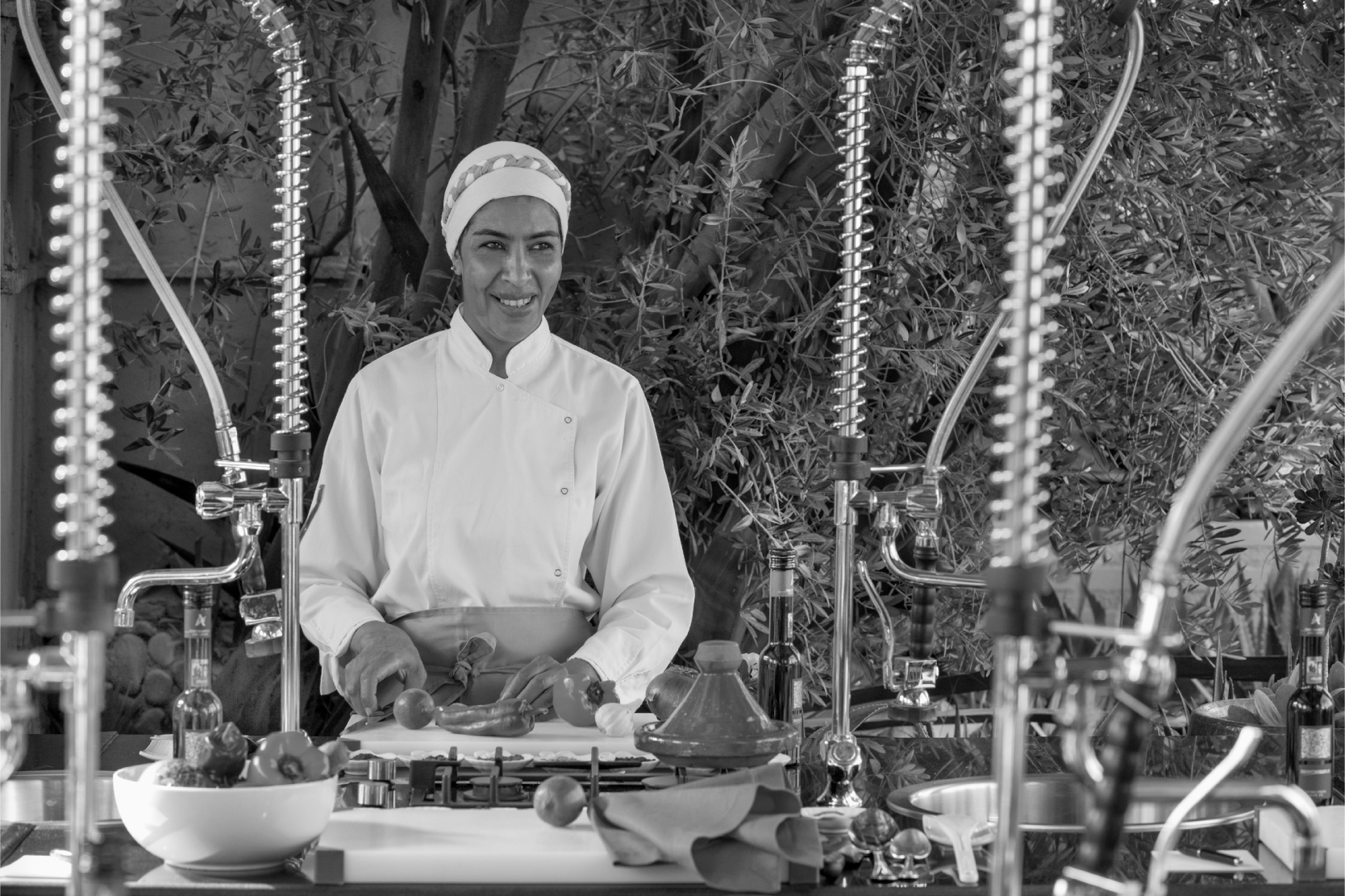 Book a cookery course to learn how to make your own 'Tajine' in the morning at 10am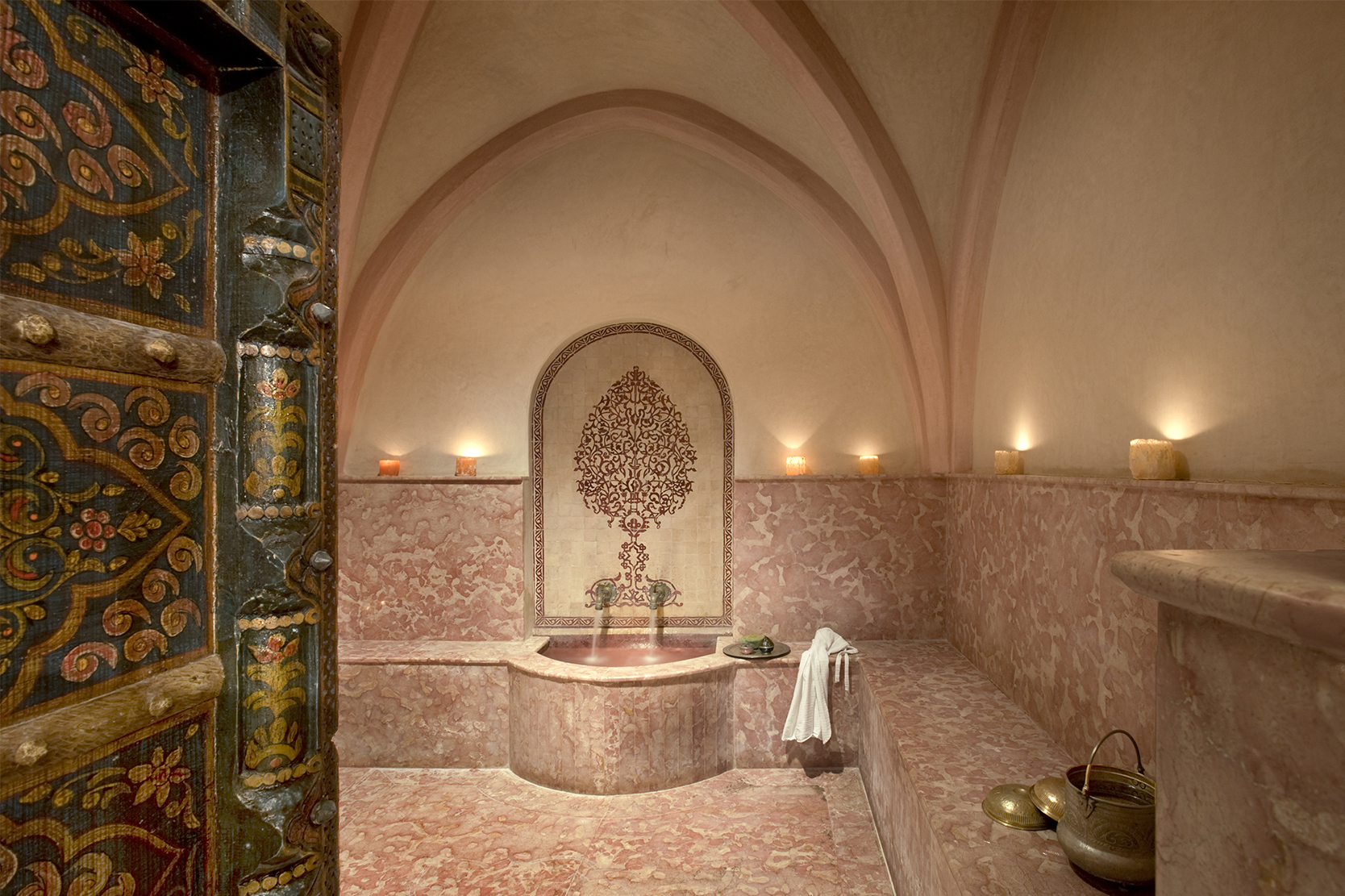 Try our 'Royal Hammam' followed by one of our Signature Massage with 'Argan' oil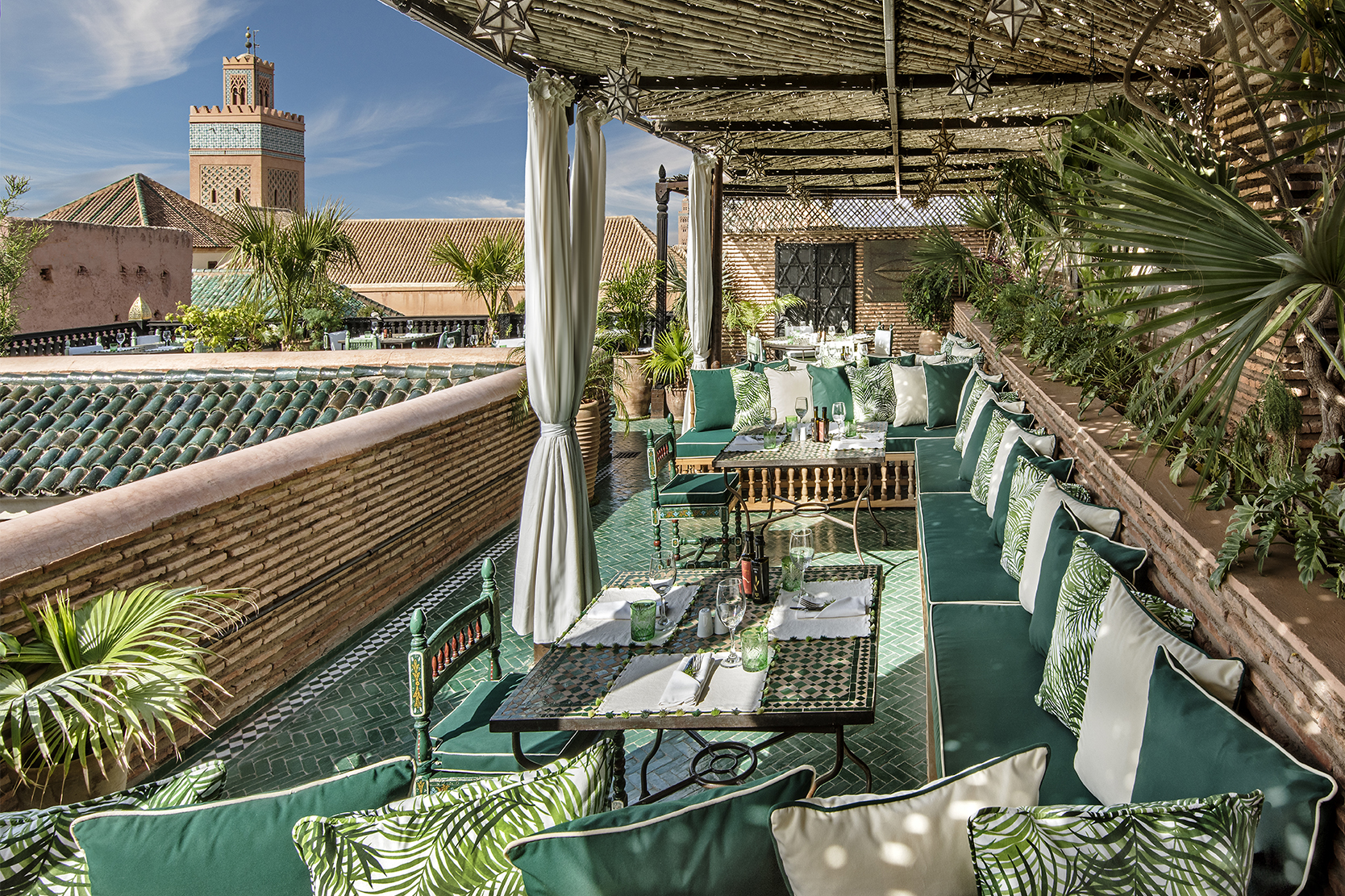 Savor Moroccan Street Food for lunch at "La Table du Souk" with views on the monuments, the Medina and the Atlas Mountains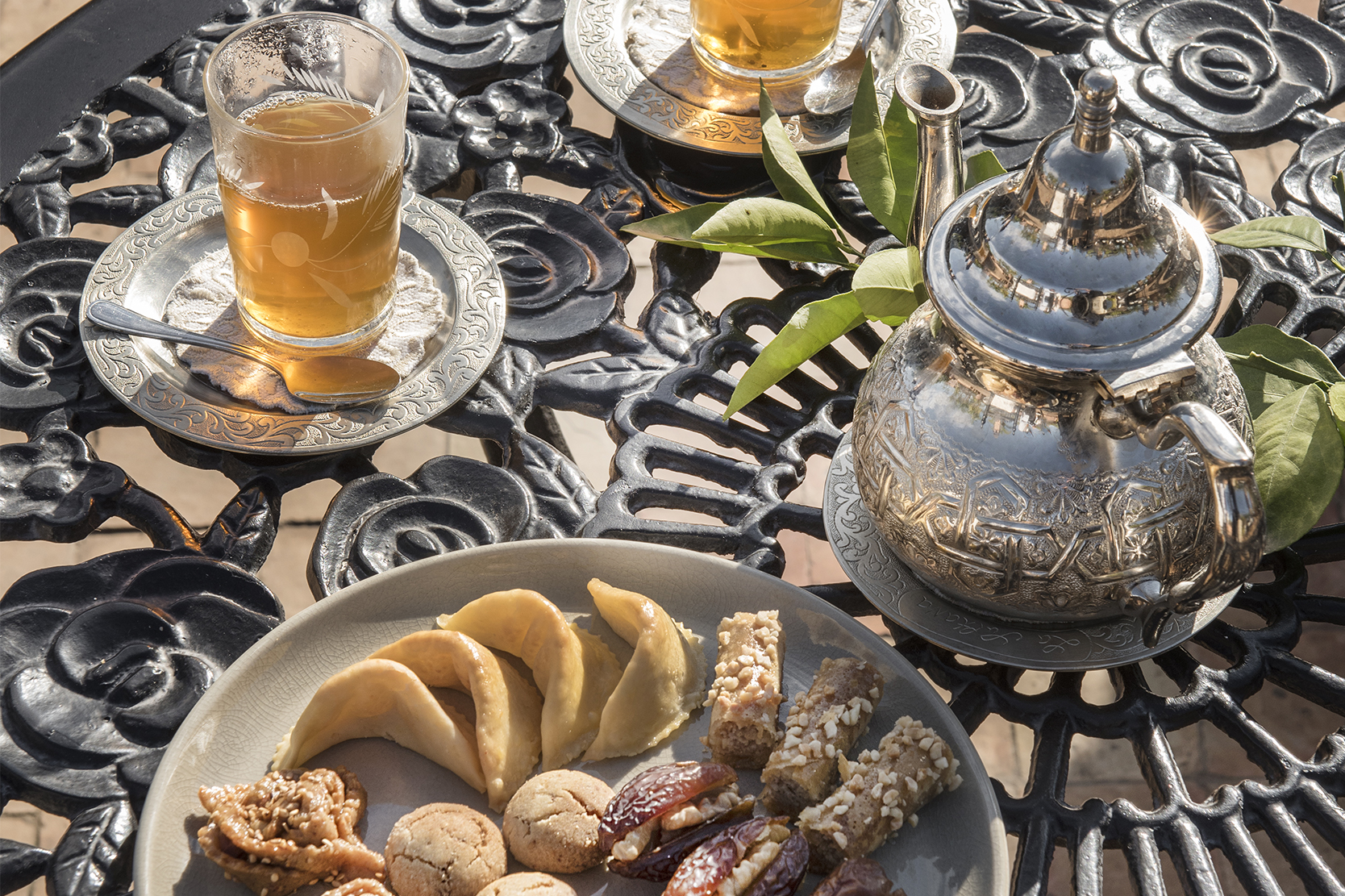 Enjoy 'Moroccan Mint Tea' by our swimming pool from dawn until dusk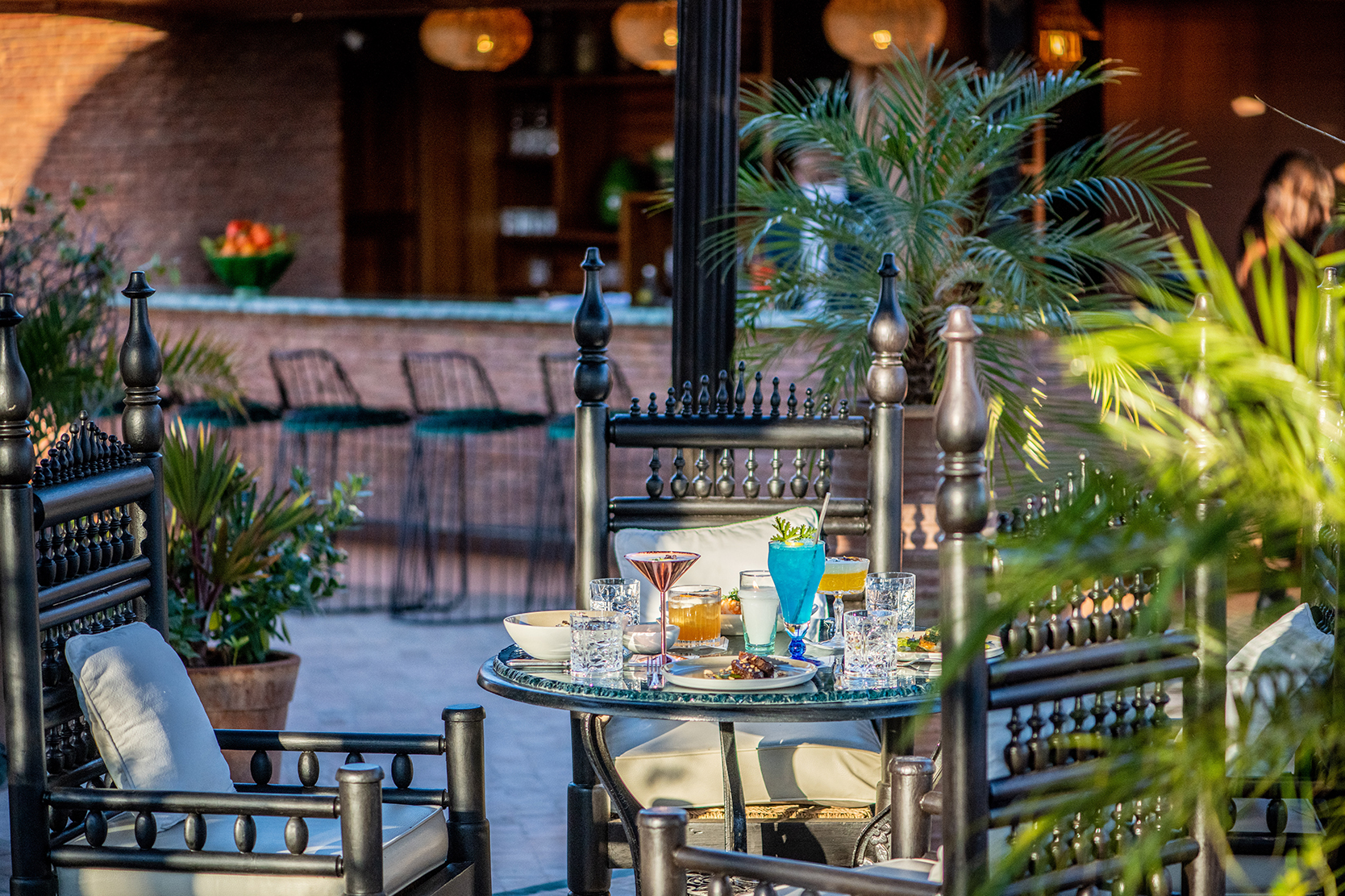 Order a 'Yves Saint Laurent in Majorelle' cocktail at sunset
HOW TO GET THERE
La Sultana Marrakech is located in the historical Kasbah area in the Medina of Marrakech a stone throw from the main attractions.
Properties transfers
Our sister resort, La Sultana Oualidia located in Oualidia Natural Reserve, is a 2.5-hour drive from La Sultana Marrakech and will complete your Moroccan adventure. We can organize accommodation to this captivating and dramatic Ocean Retreat.
Car transfer from & to Marrakech airport
La Sultana Marrakech is 15 minute drive from Marrakech airport.
Car transfer from & to Casablanca airport
La Sultana Marrakech is 2.5-hour drive from Casblanca airport.
Optional Fast Track Service at Marrakech & Casablanca airport
Your time at La Sultana is precious. This is why we have arranged a service to access 'priority lines' at security check points and immigration at Marrakech & Casablanca airports.