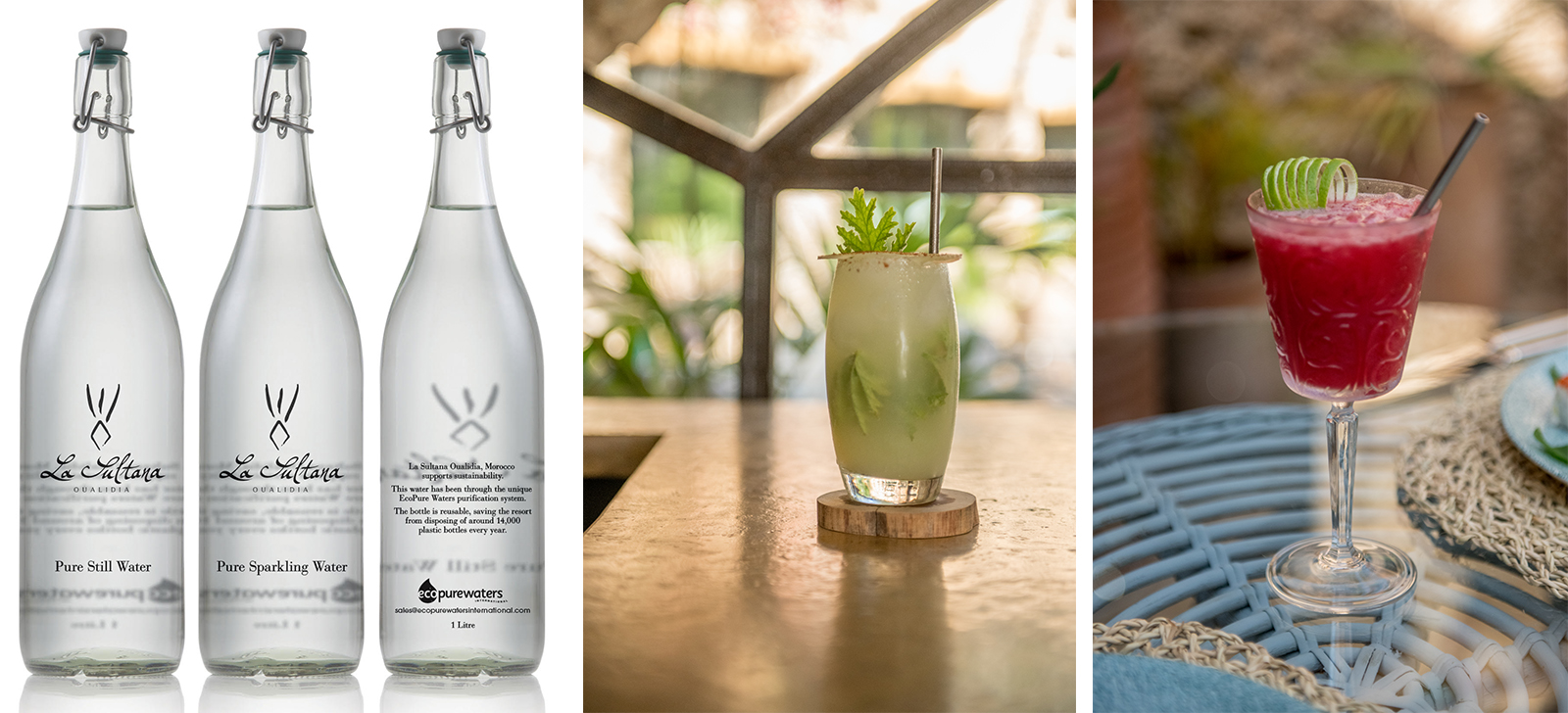 Waste management (Plastic Free 2022)
In each property, waste is recorded, sorted and recycled (compost, oil, glass, paper, batteries, plastic).
Adopting best waste practices in the daily activities include:
. Supply of 100% recycled paper
. Printing reduction measures
. Eco label toilet paper
. Utilization of non-toxic & biodegradable cleaning products certified "Eco label"
. Recycling of oils with professional company Kilimandjaro ENVIRONNEMENT
. Battery disposal containers
. Recycling of ink cartridges
. Providing bakery waste to a local farm in exchange for natural fertilizer
Our main focus now is to reduce waste, so we replaced plastic straws by stainless steel straws in 2018 and invested to complete by the end of 2021 our new project of producing and bottling our own drinking water (in glass bottles) on site.
Plans are now to eliminate the rest and we encourage our guests to join in too. Our goal is to be completely free of plastic by the year 2022.
In order to promote our actions and engage with our guests about our waste impact down the line, we are in the process of creating a "Waste Management Center" by 2022 to handle recycling & compost, aiming to have 95% of our waste recycled.